How to Appear Offline on Epic Games Launcher (Quick and Easy)
Platforms like Epic Games encourage online multiplayer gaming, but what do you do when your social battery is drained? Epic Games Launcher doesn't exactly make it intuitive for you to hide your online status or appear offline. Sure, you can ignore your friend's text and apologize later, but you're still risking some resentment. Temporarily ghost your online countrymen without offending them? Lucky for you, I've found a couple of ways. Read on and find out how you can join solo play guilt-free in the Epic Games Launcher.
How to check your epic game online status
Before you can go offline on the Epic Games Launcher, you need to verify that you are actually online and if your virtual social circle can see you. There are two ways to do this. The easiest way is to use the profile icon in the bottom left corner of the Epic Games Launcher user interface:Use your profile icon to check your online status If you're logged in and online, you'll notice green dot to the right of the profile icon. User interface should also show your profile name. If you are disconnected from the Internet or choose not to sign in, the Launcher will show "Offline" as your profile name. Another way to track if you are online is to use Epic Games Launcher Social Dashboard. To access it, click the icon in the top left corner of the screen. You will be able to see the online status of all your contacts including yours.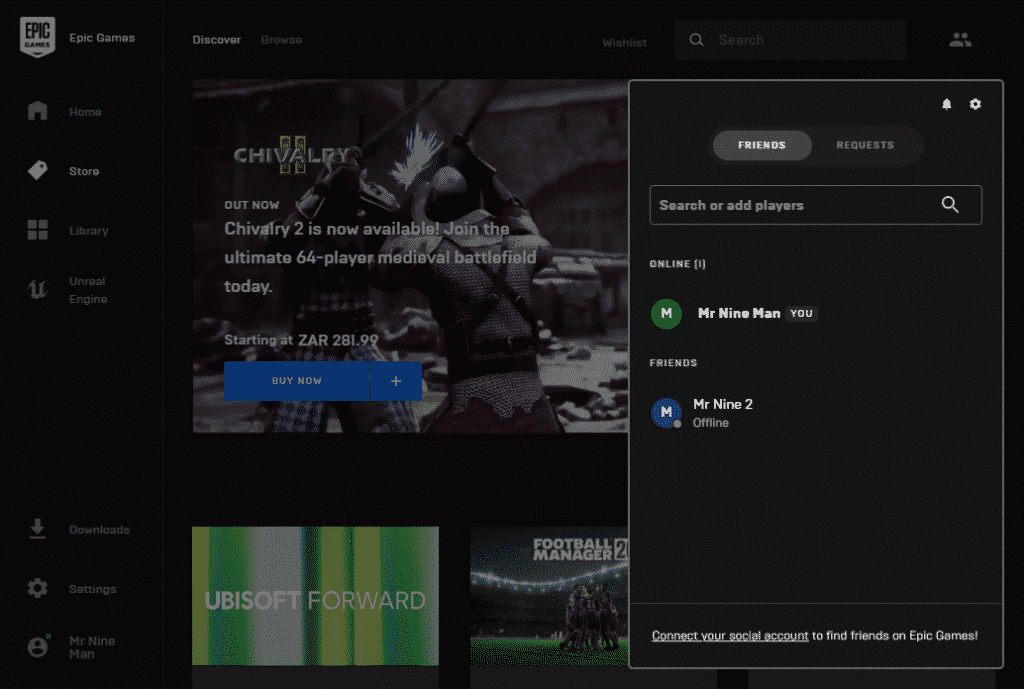 Check your online status with Epic Launcher social dashboard In most cases, if you are offline, the entire dashboard will be inaccessible. In fact, the Epic Games Launcher will hide the icon from you until you are online.
How do I hide my online status on Epic Games Launcher?
1. Log in later
When you run the Epic Games Launcher for the first time, you'll see a bunch of login options. Near the bottom of the screen, you'll see some text that says "Don't have an Epic Games account yet? Register or Log In Later". Click Log in later This will allow you to access the Epic Games Launcher in offline mode. If you were logged in before, you need to log out. There are two ways to do this: Sign out of the Launcher
Click your profile name near the bottom left corner of the screen
Option Log out from the pop-up menu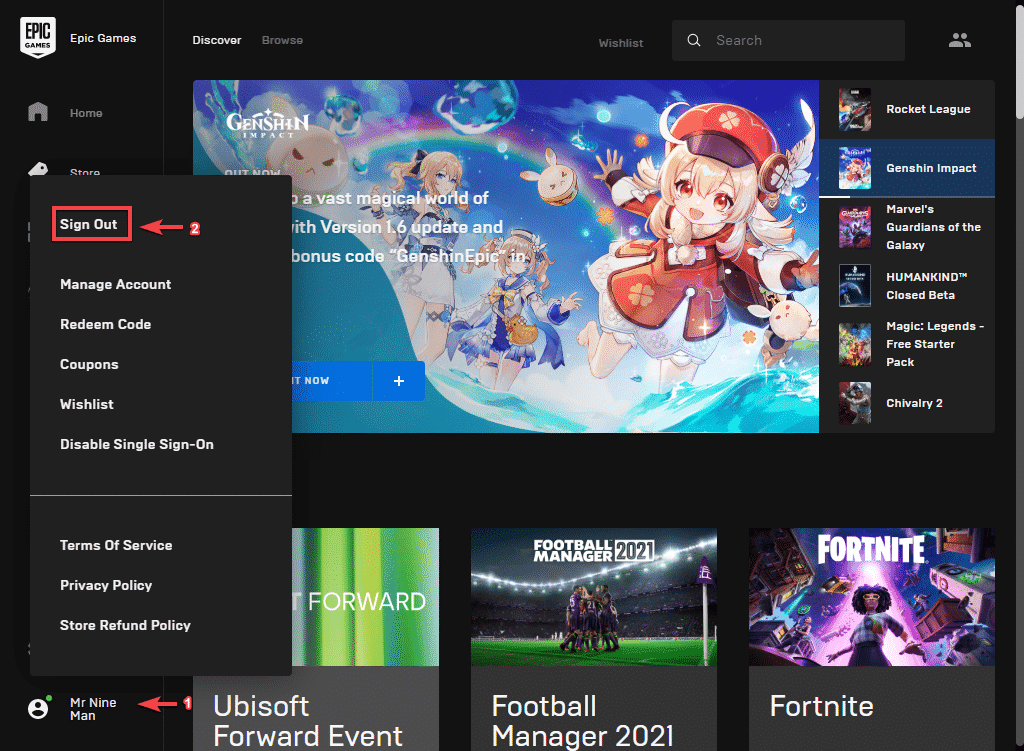 Sign out of Epic Launcher Graphical User Interface Sign Out of Taskbar Notification Area
Find the Epic Game Launcher icon from the notification area
Right click on it
Option Log out from the pop-up menu
If you decide that you want Log in again lateryou can do so from the profile icon or Epic Launcher taskbar tray iconThis is a good choice for players who want to play offline games. However, you will be asked to sign in if you want to access an online experience like Fortnite.
2. Enable browsing in offline mode
This step can serve two purposes – you can use it to hide from your friends or just access the library when you don't have internet access. Offline browsingPlease do the following:
Run Epic Games Launcher
Click settings on the left panel
In Preferences, tick Enable browsing in offline mode right to buy
Close the Epic Games Launcher – make sure it's not running minimized in the taskbar notification tray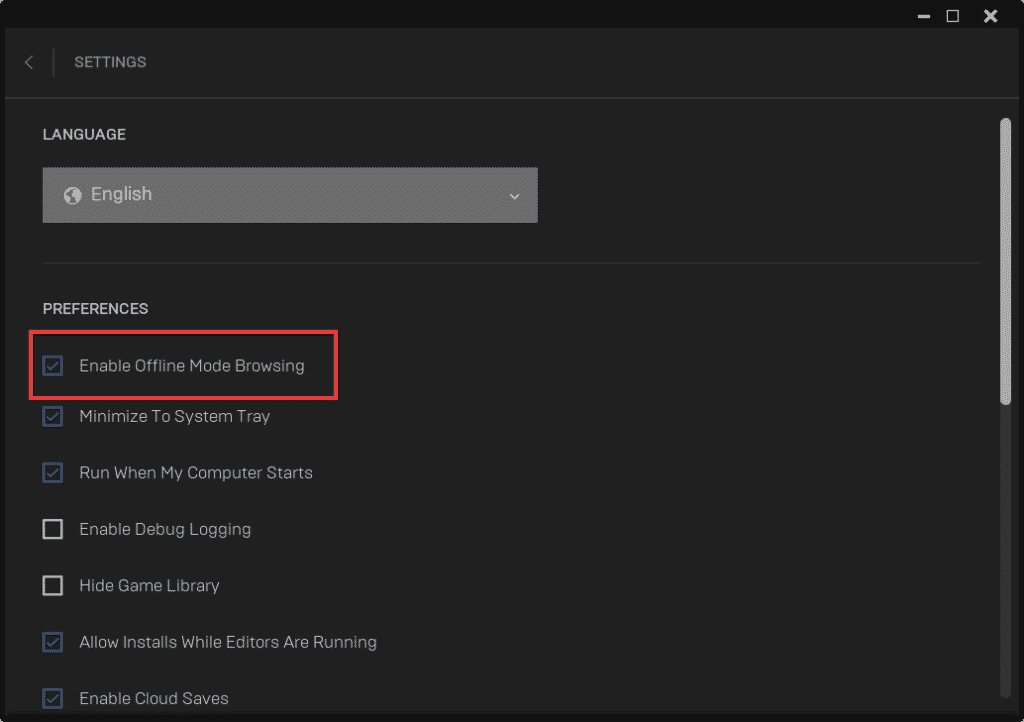 Enable browsing in offline mode
Disconnect from the internet
Run Epic Games Launcher
Your input Epic Games email address (or username) and then click the button labeled CONTINUE IN OFFLINE MODE
Again, this is great for play games offline but it can become a problem if you want to access your online content. You will need to sign in to the Epic Game Launcher to do so.
If you are trying appear offline while playing online, you can change your in-game social settings. A good example of this would be in Fortnite:
Click on the three horizontal lines in the main menu
Click the gear next to your profile name
Put your Online Status arrive DISTANT
Set your Party Privacy to PRIVATE
Turn Notify Friends to TURN OFF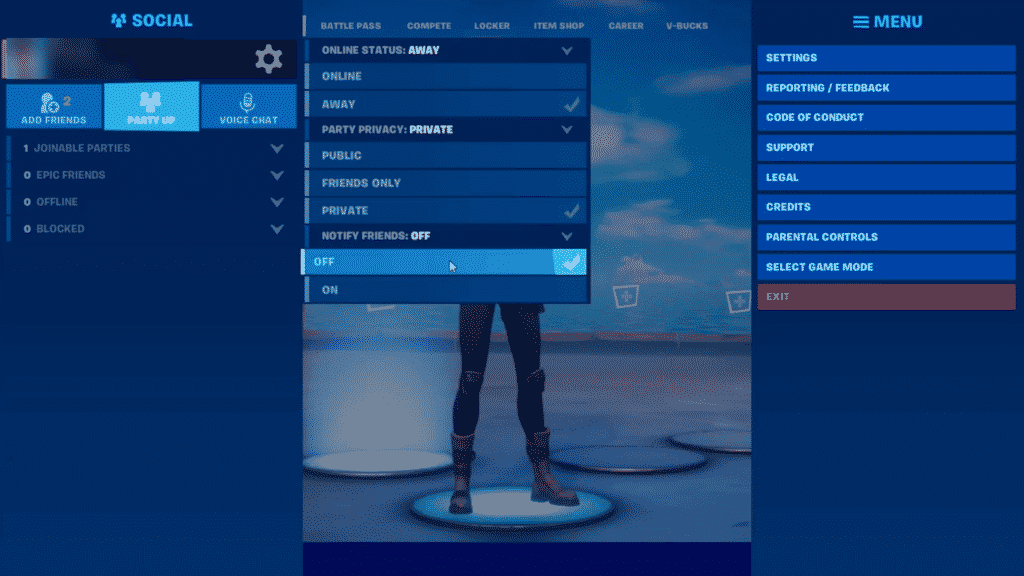 Change your in-game social settings
Frequently asked questions
Can I appear offline on Epic Games by creating another account?
While you can create an alternative account with a secondary email address, you won't be able to access your main game library from there. However, you can still fill it up with new purchases. Games like Fortnite are all free to play. Creating a secondary account might be a viable option for you if you have enough disk space and willingness. You can then use this account when you need a break with your friends.
Can I temporarily disable my account for offline visibility?
Temporarily disable your account won't technically hide your status or make you appear offline. In fact, you will be offline and you will not be able to log into the Epic Games Launcher unless you have another account. Epic Games Account page.
How to enable Epic Launcher's do not disturb feature?
You can enable do not disturb from the social panel in the Epic Games Launcher. It can be accessed by Click the icon in the top left corner of the user interface. After opening the social panel you can find do not disturb option are from settings menu. To open it, just click on the top left gear.
Inference
Epic Games promises future improvements to their online store and launcher. We hope that they can come up with a more elaborate way to allow players to appear offline. For now, I feel that the best option is to change the social settings in the game and browse offline when you can. Either way, I hope you found this guide helpful. If you have any questions or feedback, leave a comment below. As always, thanks for reading.
Last, Wallx.net sent you details about the topic "How to Appear Offline on Epic Games Launcher (Quick and Easy)❤️️".Hope with useful information that the article "How to Appear Offline on Epic Games Launcher (Quick and Easy)" It will help readers to be more interested in "How to Appear Offline on Epic Games Launcher (Quick and Easy) [ ❤️️❤️️ ]".
Posts "How to Appear Offline on Epic Games Launcher (Quick and Easy)" posted by on 2021-08-11 16:07:48. Thank you for reading the article at wallx.net