"But those who hope in the Lord will renew their strength. They will soar on wings like eagles; they will run and not grow weary, they will walk and not be faint." – Isaiah 40:31
Put your Faith and Hope in the Lord toady. He helps you Renew your mind and strength. He will help you to soar even when circumstances are in your favor. He will help you to run and win. When you feel weak and tired He will help you to walk and not faint. He will carry you through. He will stay with you.
He will be with you and guide you through. He will go before you like a devouring fire and He will win every battle you are facing. Listen to Him, have Faith, read the word of God and Keep walking with Him. You are loved much by the Lord. Stay strong in Him.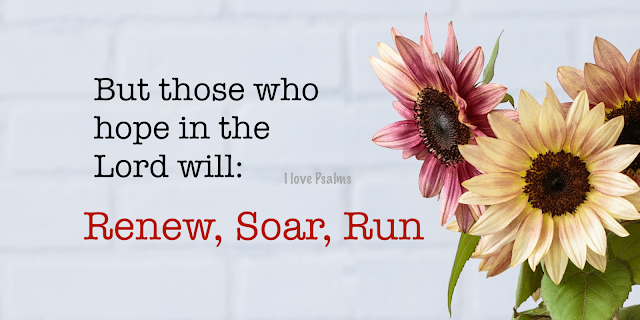 PRAYER:
Dear Lord,
Thank you for strengthening me. Helping me to soar and run. Thank you for your strong wings to take refuge under you. Bless me in my walk with you. Help me to do your will. Thank you Lord for all the love and comfort. I love you and my confidence is ever in you. In Jesus name, Amen.