What is Pancakeswap ? Instructions to make profit on Pancakeswap
What is Pancakeswap ? Instructions to make profit on Pancakeswap
Welcome to an IMPORTANT element of the Binance Smart Chain (Binance) universe. That is PancakeSwap, one of the factors that has risen since 2020 with the Defi trend. So, What is PancakeSwap?? Let's find out together.
Instructions for using and making profit on Pancakeswap
What is PancakeSwap?
PancakeSwap is the first decentralized exchange (Decentralized Exchange – DEX) according to the automatic market making mechanism (AMM) of Binance Smart Chain – the blockchain platform operated by Binance. On PancakeSwap, users are empowered to exchange BEP-20 standard tokens (Binance Smart Chain's token standard). Therefore, tokens traded on PancakeSwap if in other networks (ERC, BEP2…) must be converted to BEP-20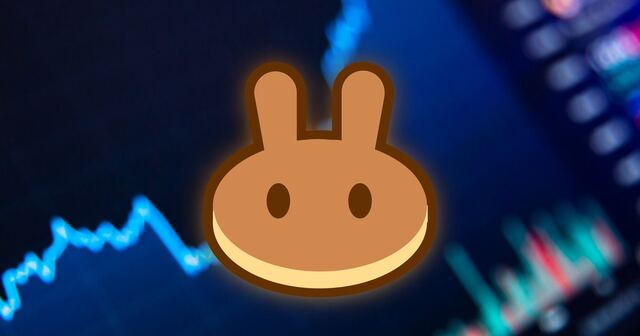 What is PancakeSwap?
Briefly about how AMM – Automated Market Makers works:
The AMM automatic market-making system will help buy and sell orders to be matched WITHOUT going through the order book. For example, in conventional exchanges, the bid and ask prices are completely set and recorded by the user. according to the Order-book mechanism. When anyone wants to buy or sell, that order will be filled and the transaction executed successfully. But, Automated Market Maker (AMM) is different.
There are NO pre-set orders. Those who want to buy and sell when placing orders, must contribute their assets to a pool or pool. And these orders will be executed immediately. The price of that token will be adjusted according to the predefined formula of the Smart Contract smart contract.
Up to now, according to Coinmarketcap data, Pancakeswap is the second largest DEX in the world (24h volume is more than $500B), second only to Uniswap (24h volume is more than $700B).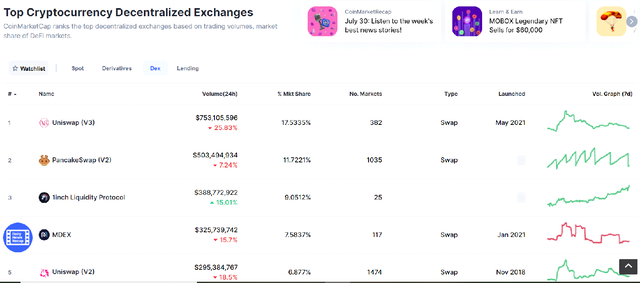 Top Cryptocurrrency Decentrrlized Exchanges
If DEX Pancakeswap, is the liquidity center of BSC (Binance Smart Chain). The Ethereum system has a Uniswap exchange. This interesting confrontation will become more and more intense, as the DEFI (Decentralized Finance) trend continues to attract the attention of the crypto community. If Coinbase and Binance help us to know about cryptocurrencies, DEX exchanges help investors expand investment opportunities. Defi and DEX are not exactly trends but present and future.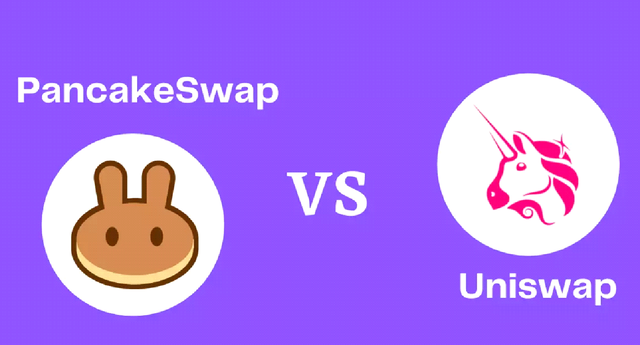 Illustration Pancakeswap vs Uniswap
Instructions on how to use PancakeSwap
PancakeSwap website: https://pancakeswap.finance/Note before using Pancakeswap floor, you need:
BUY PancakeSwap (CAKE) and BINANCE COIN (BNB) to reduce transaction fees significantly. For this Pancakeswap floor, CAKE also helps you MAKE MONEY from the activity of giving tokens to the Pool surface to stake out other coins. TO have CAKE and BNB, you can buy at the exchanges:
Of course, this exchange supports trading many tokens or coins such as Bitcoin (BTC), Ethereum (ETH)…. However, comparing the fees when trading with BNB and CAKE on PancakeSwap is the MOST SAVE.
Choose [VI] To change the language, ☀/☾ change the display to light or dark.
To transact on Pancakeswap, users must connect to their (electronic) wallet. Here, I am using Trust Wallet.
Method 1: Connect Trust Wallet with Pancakeswap on your phone
If you don't have a Trust wallet, go to the Appstore (IOS) or CH Play (Android) app store to download it to your phone. When creating a wallet, PLEASE SAVE the passphrase (12 words) carefully.
Step 1: Go to Trust wallet, select DApps . Scroll down, in the Popular section, select Pancakeswap.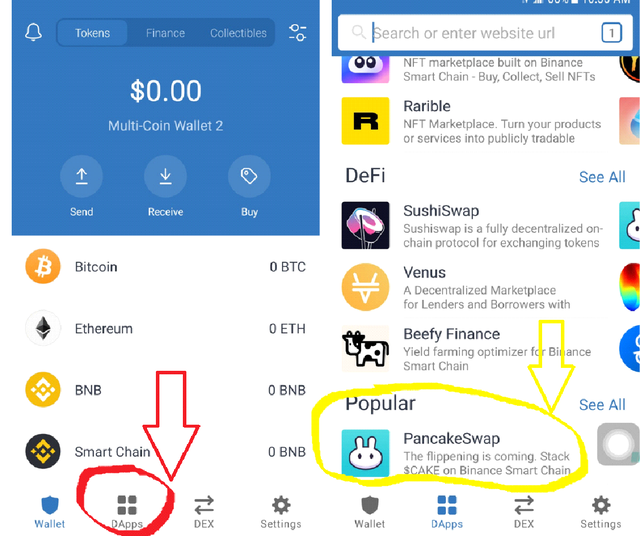 Choose PancakeSwap
Step 2: Wait for the wallet to connect to Pancakeswap. Then choose Connect.
Connect to the App
Step 3: Pancakeswap interface appears. The sequence 0x0..7013 is my account address on Pancakeswap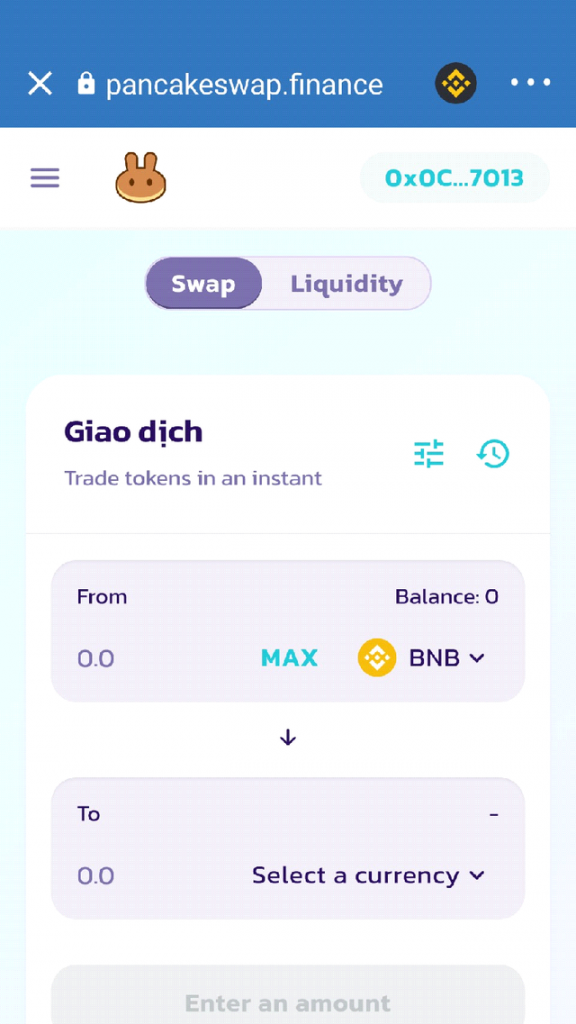 Appeared Pancakeswap interface
At this point, you have successfully connected your Trust wallet to PancakeSwap by phone.
Method 2: Connect Trust Wallet with PancakeSwap on Desktop
Step 1: Login LINK choose Connect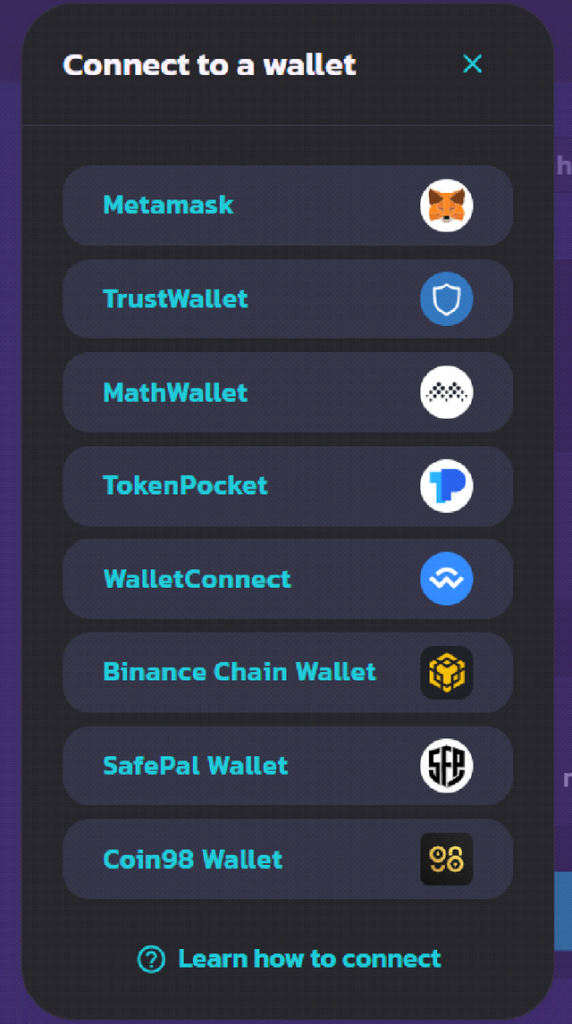 Select Connect
Step 2: Select the wallet you want to Connect. For example, I choose Trust Wallet, click on Trustwallet. However, if the following error occurs Provider Error as below.

Provider not found error
Then you choose WalletConnect, it will help you fix this error

choose WalletConnect
Then scan the QR code. Then select CONNECT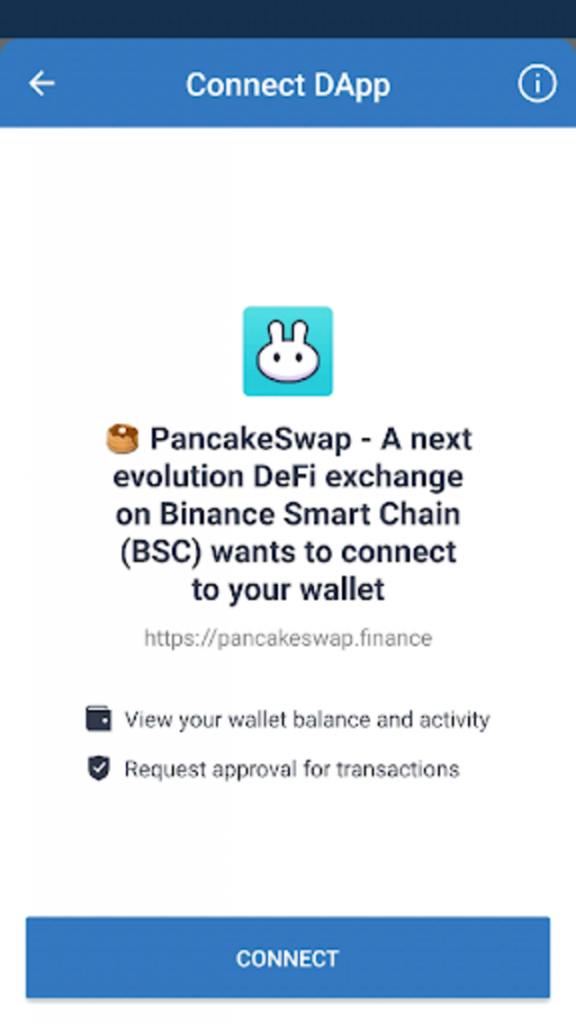 Select CONNECT
At this point, you have successfully connected your Trust wallet with PancakeSwap on your desktop.
Trade Trade:
Choose Trade (Transaction) -> Exchange.
For transactions on Defi exchanges like PancakeSwap, you enter the correct coin and number of tokens you want to buy or sell. Then, and click Confirm Swap to finish. For example, swap 1 BNB to CAKE. This method applies, for tokens or coins available on the Pancakeswap exchange.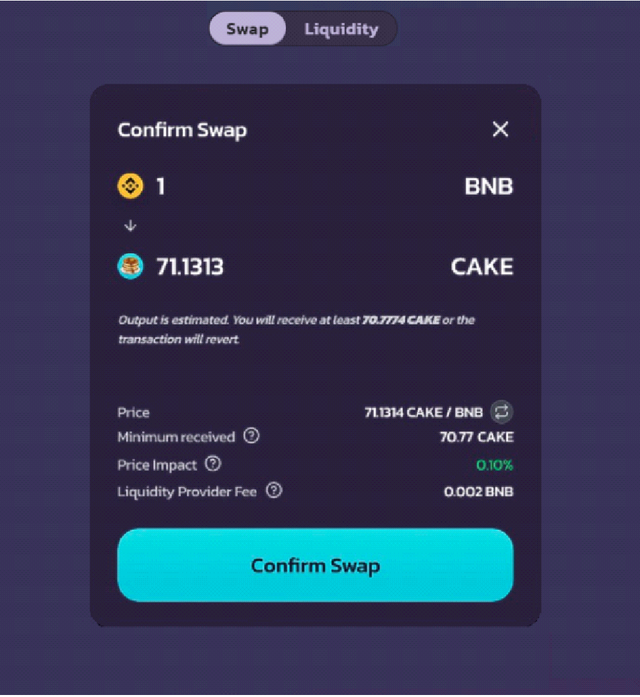 Trading interface
For tokens that are not yet available on the PancakeSwap exchange, you just need to enter the smart contract address.
For example, I want to buy DinoX (DNXC) but I don't see an available token name.
Choose Manage Tokens -> copy the address of the smart contract network BSC of DNXC and you're done. Note: dUsing contract of BSC network for Pancakeswap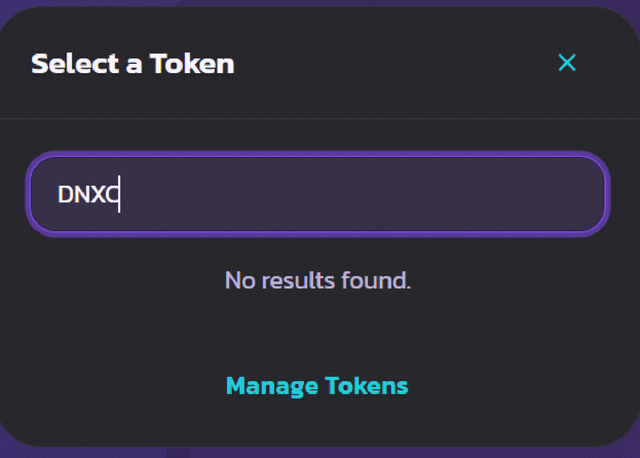 Select Token
The way to find the smart contract of these tokens is on Coinmarketcap or Coinecko. DNXC has 2 smart contracts on the Ethereum network and Binance Smart Chain (BSC).

Smart contract
Copy that DNXC BSC network smart contract into the box below, select Import as the DNXC token has been added for transaction.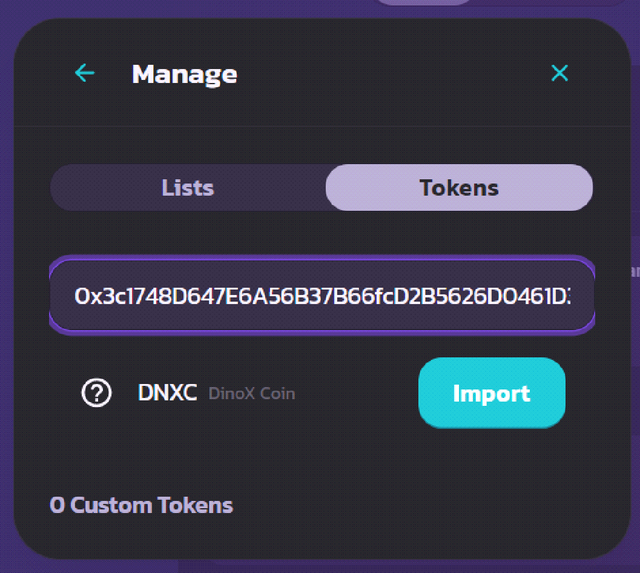 Import Tokens
Pools
More liquidity for 1 Token
Participating in Pools or Syrup Pools means you provide liquidity to PancakeSwap's Pools, by adding tokens that people hold to the Pools.
Step 1: Choose Pools => select the pool that you want to join. To put tokens into Pools, you must transfer tokens to BEP20 (BSC network). For example, I want to stake CAKE to receive SKILL. I will have to go to TRUST wallet to transfer CAKE (BEP2) => CAKE (BEP-20)
DO learn more about APR, Total Tokens Staking (Total Staked), End Time (Ends in)… before choosing the right Pools.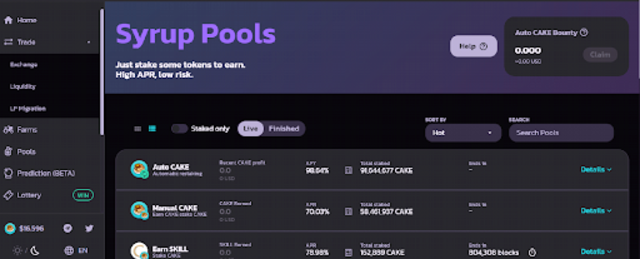 Syrup Pools
Step 2: choose Details => Enable to activate Pool (CAKE/SKILL). After PancakeSwap confirmed. Enter the amount of CAKE to stake out SKILL.

Enter the amount of CAKE to stake out SKILL
More liquidity for 2 Tokens
For liquidity in token pairs, add the same amount of USD. For example, I stake the BNB/CAKE pair, stake $10 BNB, then I stake $10CAKE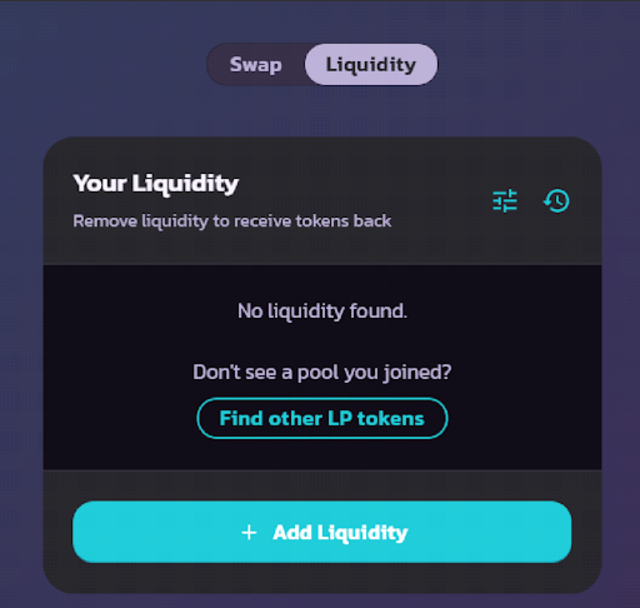 Add Liquidity
Choose Liquidity (Liquidity). Carefully check the information and choose Confirm Supply. So you have CAKE/BNB liquidity token.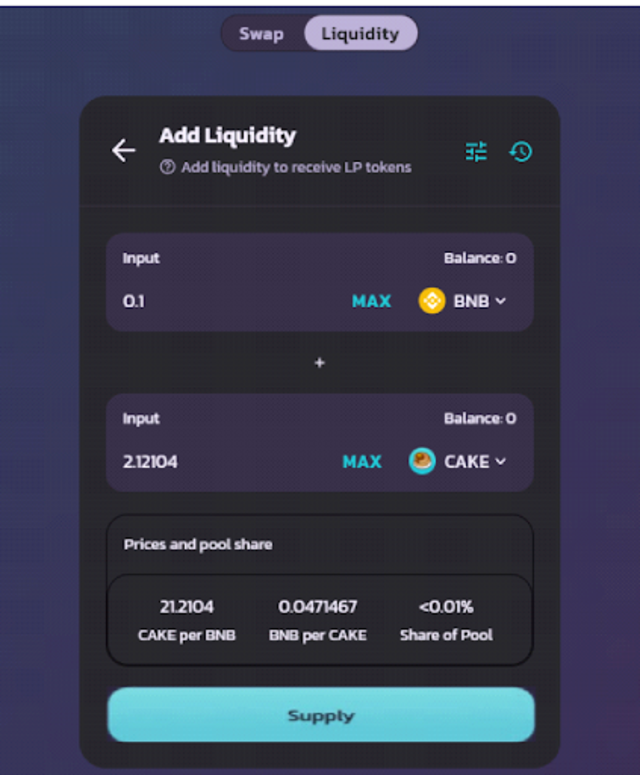 Confirm Supply
Farm (Farm)
There are many token pairs for everyone Farn, you choose Farms => Details => Enable => Select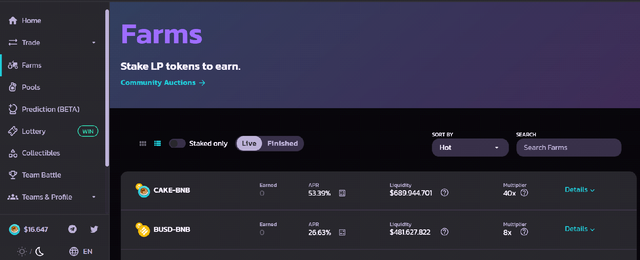 Farm (Farm)
Select "+" to stake. Enter the amount of liquidity tokens you want to farm and select Confirm. Similarly, when you want to farm another pair of tokens.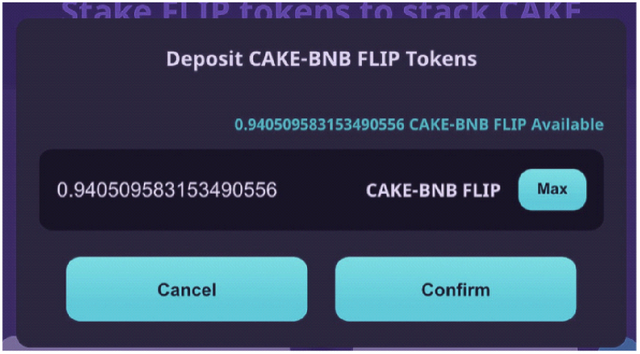 Confiirm
Prediction Prediction (BETA)
This function is currently suspended, so I will guide you later
Prediction Prediction (BETA)
Lottery Lottery
Instructions on how to play are available below. Please refer to the details before playing.
Lottery Lottery
I briefly talk about how to play: Choose Buy Tickets or Buy Tickets. Enter the number of tickets you want to buy and select Enable. Transfer USDT/DAI/BUSD to buy tickets.
Wait for the result of dialing
After buying a successful lottery ticket, your job is to wait for the results of the lottery.
Pancakeswap's Collectibles Collection
The goal is for players to earn special NFTs HYPERLINK , HYPERLINK in Pancake Collectibles and trade them for CAKE. To buy, click Detail and read How it works and click and subscribe.
Pancakeswap's Collectibles Collection
Team Battle Team Battle
This program has now ended. If you'd like to participate, stay tuned for announcements from PancakeSwap. As far as I know, you have to form a strong team with large capital to have a chance to win the prize. Trading pairs BNB/BUSD, CAKE/BNB, ETH/BNB and BTCB/BNB.
Resurrection War
Join IFO
IFO (Initial Farm Offering): token sale program through yield farming, by staking LP tokens from pools, new players have the right to buy new tokens.
How to join:
Step 1: Activate your Pancake Swap profile
Step 2: Buy CAKE and BNB. Add them to the liquidity pool. Then deposit CAKE and BNB to get LP . tokens
Step 3: After this IFO sale, you can get any IFO tokens you bought, and any unspent LP tokens of the CAKE-BNB pair will be returned to your wallet.
Ending
Pancakeswap is developed by the development team (led by Cz – Binance) with the mission to be a DEX exchange with cheaper and faster fees than competitors. If you buy BNB and CAKE to PancakeSwap to trade, the gas fee will be reduced. My assessment is to use Pancakeswap because of its utility. In it, it is worth mentioning the purchase of BNB and CAKE tokens (This is not investment advice).X@