Videos of His 7 Greatest Skiing ScenesWeLove2Ski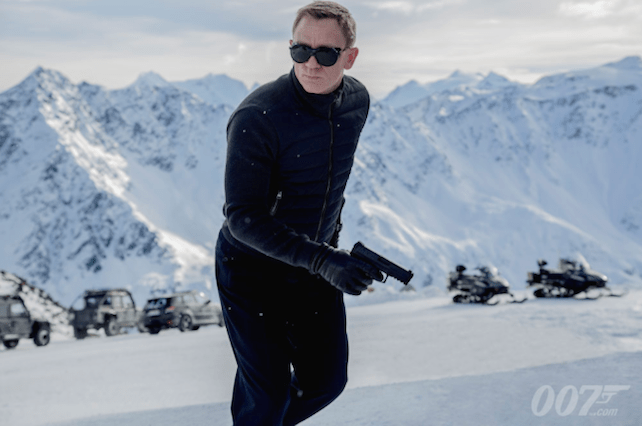 Photo: © 007.com Ian Fleming's James Bond has always been great at skiing – with his own inimitable style – and he wears a range of natural ski outfits. The latest film was partially shot at Solden in Austria's Tirol, and here's a clip from there. We've also rounded up some of our all-time favorite ski James Bond footage.
Specter (2015)
In August 2014, the Specter production office was established in Solden, ready to coordinate filming, which took place between January and February 2015. A total of 22 days of filming were planned in Tirol, and at its peak was a crew of 500. Although this is the first time 007 has been filmed in Tirol, there is a connection between the famous secret agent and the region – Ian Fleming, the author of the Bond novels, lived in Kitzbuhel in the 1920s. Specter featured by Daniel Craig and was released on November 6, 2015. Other stars of the 24th Bond film include Ralph Fiennes, Christoph Waltz, Monica Bellucci and Lea Seydoux, along with Oscar-winning director Sam Mendes .
About His Majesty's Secret Service (1969)
Friday's James Bond movie stars George Lazenby in his only appearance as 007 and wearing a powder blue sweatshirt. There, he visits the villain Ernst Stavro Blofeld (played by Telly Savalas), who has founded a clinical research institute in Switzerland. Bond is captured, then escapes from the downhill Piz Gloria with Contessa Teresa di Vicenzo (played by Diana Rigg). Piz Gloria shot is in fact the iconic restaurant in Murren's Jungfrau resort, pictured above – so despite the video reference, the film was not shot in Zermatt. Watch the two videos below. The same movie, with some of the original cornice jumping, the torch going down and the end of a ski run is Bode Miller in the famous Bormio…
The Spy Who Loved Me (1977)
Roger Moore plays James Bond and the movie is made in St Moritz, although we're told on the video clip that it's somewhere in Austria. The spectacular cliff jump (don't try it at home!) was actually filmed on Baffin Island in Canada. Bond wears a banana yellow one-piece and what looks a bit like an avalanche airbag on his back is actually a parachute. Watch the video below.
Dedicated to Your Eyes (1981)
Roger Moore is back again, this time wearing a dusty blue jacket and a beanie, and one of the real bad guys is wearing a helmet… ahead of his time. The clip was shot at the bottom of Cortina d'Ampezzo's Socrepes ski area, and also right in the middle of a mountain restaurant. The clip includes a tragic toboggan scene in which one of the stuntmen was killed on the final day of filming. Watch the video below.
A View To A Kill (1985)
This was Roger Moore's last appearance as 007 and the first time snowboarding was featured in a James Bond film. Moore wears a pristine white parka and rides a sleigh in some scenes. Although supposedly taking place in Siberia, the film was actually shot in a combination of Switzerland and Iceland. Incidentally, the Russians were on Elan skis (made in what was then Yugoslavia). Mike Nemesvary, three-time world champion and former captain of the British Freestyle Ski team, performed the ski jump in the opening but was paralyzed that same year in a training accident.
The Living Daylights (1987)
This time, Timothy Dalton plays Bond – he and the heroine, Maryam d'Abo, don't ski here but drive in the snow and ride the cello as toboggan. The Russians were on skis and the whole thing was supposed to take place on the border area between Bratislava and Vienna, which was in fact extremely flat. In fact, the footage was shot at the Weissensee in Carinthia, Austria. Watch the video below.
The World Is Not Enough (1999)
Pierce Brosnan stars here in his third film as Bond. The skiing that was supposed to take place in the Caucasus Mountains actually happened in Chamonix. A wonderfully cushioned 'bubble' is launched when Bond and his heroine, Sophie Marceau, are caught in an avalanche. The stunt doubles are champion skater/snowboarder Tom Sims and three-time world freestyle champion Francine Moreillon. Watch the video below. Thanks for the idea provided by Chalet Chocolat. Did we miss your favorite Bond movie? If so, add it below. Now here is one more! The late Shane McConkey played James Bond in a 2009 spoof of The Spy Who Loved Me… Thanks for the help with this post provided by Chalet Chocolat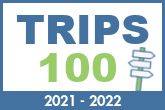 Last, Wallx.net sent you details about the topic "Videos of His 7 Greatest Skiing ScenesWeLove2Ski❤️️".Hope with useful information that the article "Videos of His 7 Greatest Skiing ScenesWeLove2Ski" It will help readers to be more interested in "Videos of His 7 Greatest Skiing ScenesWeLove2Ski [ ❤️️❤️️ ]".
Posts "Videos of His 7 Greatest Skiing ScenesWeLove2Ski" posted by on 2015-06-17 19:00:41. Thank you for reading the article at wallx.net